How is that possible??
The State Fair is over. I pick up my pieces this Friday. And then on Sunday, the Member's Show at Viewpoint gets taken down and we hang my solo show!
Let's all take a moment here to bend forward and put our head between our knees – and/or – breath into a paper bag. Reader's choice.
I should be out plastering the town with those fancy postcards I had made. Hell, I should be working on finishing up that artist statement! But I'm in oral surgery recovery mode, so that will all have to wait. I have 9 days until the Artist Receiption. Once all these drugs leave my system, I predict that I'm gonna need a bigger paper bag.
So, you have a couple more days to get to Viewpoint and check out the Member's Show. This is my "Three Graces"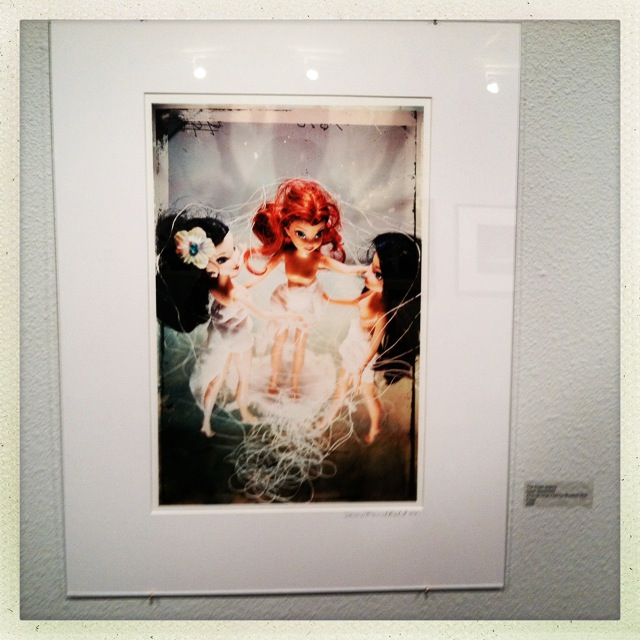 And a week from Friday I'll see you at the Artist Reception!
::breath in breath out repeat::